Connie's Sri Lankan Holiday Travel Blog
At Quinton Travel, we love hearing about our customers experiences on their travels. Connie (aged 10), recently returned from a family holiday to Sri Lanka and sent us an account of her time. We hope you enjoy reading Connie's heartwarming review below.
Ayubowan, Welcome to Sri Lanka
My experience of Sri Lanka – Connie aged 10
Travel
My family and I travelled to Sri Lanka for Christmas. It was a long flight of 13 hours flying from Manchester with a change in Dubai then onwards to Sri Lanka. The Emirates flight was ok with plenty of films to keep us entertained.
We arrived into the busy town of Colombo at 0830 greeted by our tour guide/driver for the week. The drive to our first stop was thrilling and fascinating as the streets were very chaotic. Our guide was called Mohammad he was very helpful and knowledgeable, telling us about the sights around us as we travelled. He was also an excellent driver avoiding cattle, old men, peacocks, dogs and tuk-tuks.
Tuk-Tuks are the local form of transport in Sri Lanka and are everywhere, they are very cheap to use at about at about 50p a mile.
Hotels
Negombo, our first stop was a 30-minute drive from the airport, on the coast it is stunning beaches with a calm sea. Our hotel Goldi Sands Hotels was overlooking the sea, the food was exceptional and the room, even though listed as luxury was not, however it was clean.  Luxury hotels are much different in Sri Lanka.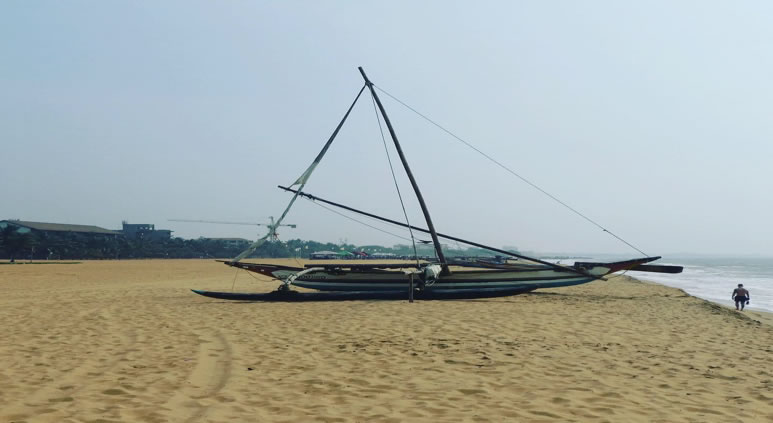 Our next stop was Kandy, we stayed in the Serene Grand Hotel which is situated on the side of the hill overlooking Kandy. This hotel room was nice and the food was ok and we were regularly visited by monkeys on our balcony which scared me when they popped up behind me.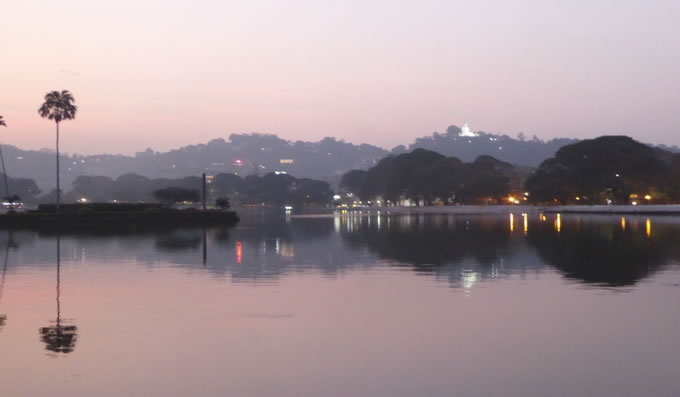 Our third stop was Yala, we stayed at the Elephant Reach Hotel which borders the Ruhuna Yala national park, this had basic chalets and a lovely swimming pool, the food was nice. There was also a lot of monkeys running around the place, until a worker came and scared them off with a broom.
Bentota our final stop at the Centara Ceysands Resort Hotel. In a great location with the river on one side and the Indian ocean on the other. We had to get to it by boat. This was by far the best hotel of our adventure; the food was amazing and the accommodation was great we upgraded to a family suite which was lovely and meant my brother and I had bunk beds and my mum and dad had a separate room.
Places
We visited many places on our adventure the first one was:
Pinnaweala – Elephant orphanage – we saw lots of elephants in the river taking a bath, it was fantastic to see them so close. I saw how they made paper out of elephant poo.
Kandy – Temple of the tooth –Was really interesting, the tour guide was really knowledgeable and the temple was beautiful and I learned all about the Buddhist religion and their customs. Over 80% of the country are Buddhists, the rest are Hindu or Roman Catholic.
We also did a bit of shopping and I really enjoyed seeing how they carved wood into ornaments of elephants and buddha. We also bought some local silk and saw how gems were mined.
We saw a local dance show in the evening, they wore traditional dress and there was fire eating and the walking on hot coals.
Botanical gardens – it was nice to get away from the chaos of the streets as it was very peaceful it had beautiful orchids and big trees and lots of birds.
Tea plantation – I learnt how they made tea and got to try many different teas, my favourite was white tea. I also met some of the ladies picking the leaves they look like they work very hard. The views are amazing, we stopped a few times to take photos.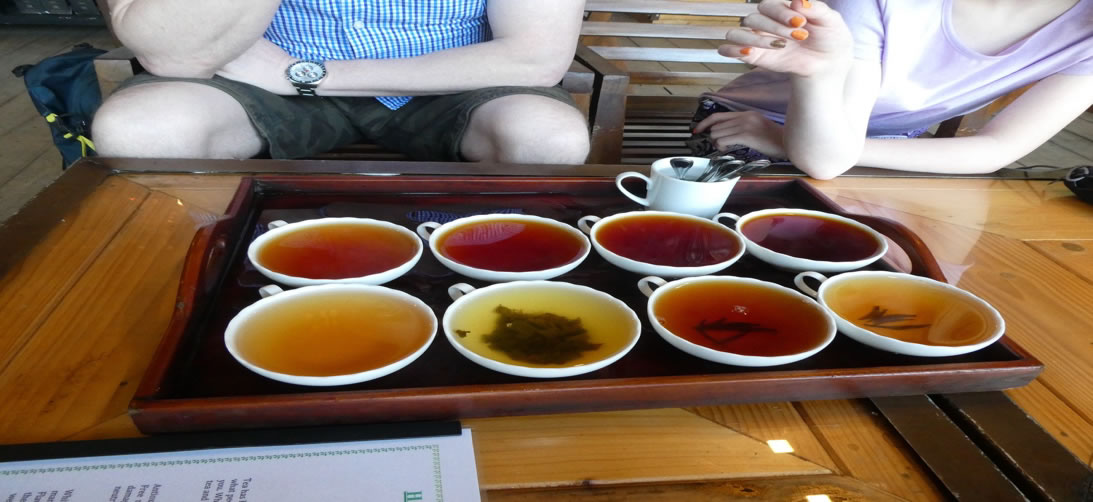 Yala – National Park– this was the most amazing thing I did whist in Sri Lanka we were very lucky as we saw, leopards, bears, elephants, birds, iguanas, flying fish, and lots more. The jeep ride was very exciting as we went very fast when they heard leopards had been spotted.
Bentota – a lovely place to relax after travelling, the sea was really warm and the waves were great for jumping.
People
The people in Sri Lanka were very friendly and went out of their way to help you. Also, as you drive past many people spot you and wave or smile.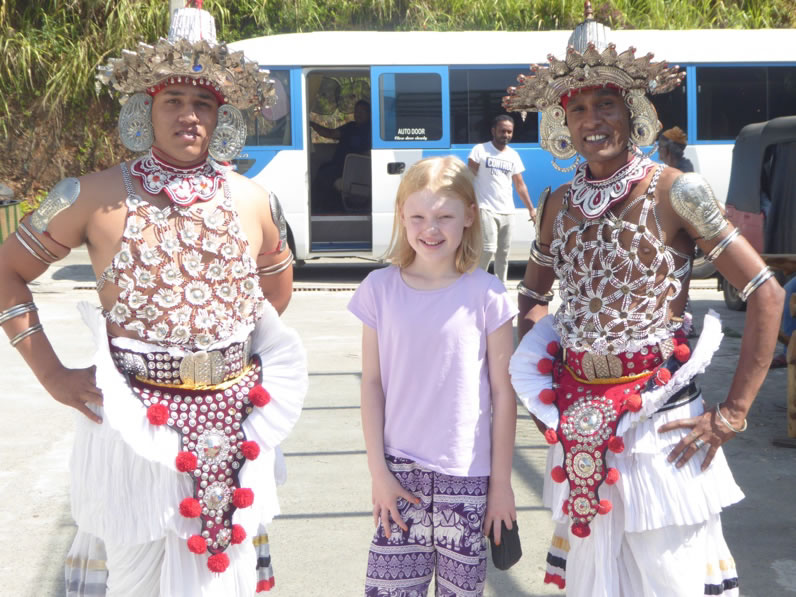 Food
Sri Lankan food is similar to Indian food using lots of locally grown spices. Egg hoppers were my brothers favourite breakfast meal and my dad loved the Dhal. My Mum and I really enjoyed the fresh fruit and puddings. Passion fruit, sour bananas (which are one of the four types of banana grown in Sri Lanka) and pineapple are some of the ones we tried.
Our trip was amazing I would recommend Sri Lanka to anyone and rate the trip 10 out 10.
Auybowan
Connie X